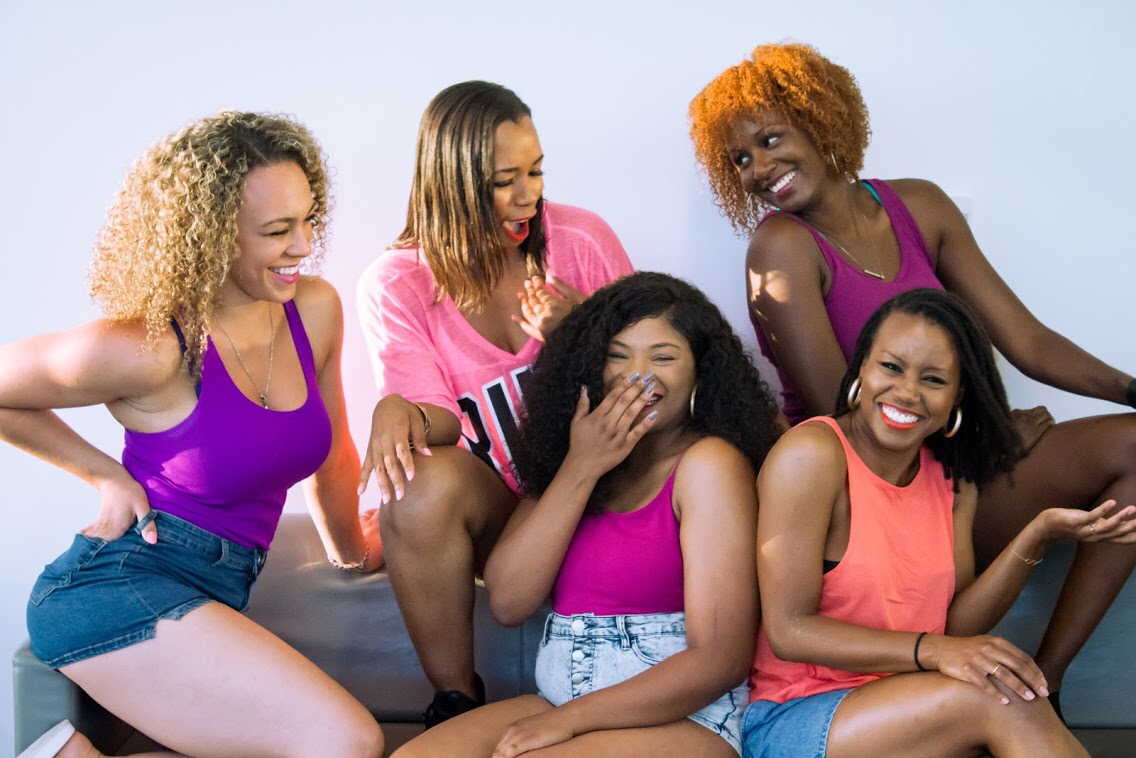 Let us reflect on the lessons and celebrate the wins.
For many, 2018 was tough! I received so many messages from folks who were ready to leave it behind. To a degree, I understand! There even came a point when I stopped watching the news. For me however, 2018 was the most transformational year of my life thus far. At the start of each year I select one word to help guide my intentions for the next 364 days. For 2018 I was on a quest for PEACE.
2018 answered the call immediately! Things kicked off with continued celebrations for my 30th birthday, preparations for my company's fifth anniversary, and boom, in walks one of the greatest men I've ever met. Joy to the world! The future I envisioned was changing and this required a new action plan. So where do I start?

To maintain peace in my eyes meant to work smarter not harder. I'm accustomed to completing a million tasks a day, jumping here, typing there, driving to the next class, or the next gig. But nah, not for 2018. I wasn't eager to jump in to my normal work routine. I was intentional about slowing down to figure out next steps. Better steps. Smarter steps. Definitely needed to lean on my faith for direction! The moment I did that, everything changed. God revealed so much I needed to know and the world as I knew it flipped upside down. Was the experience bad? Nope! Painful? Sometimes. Uncomfortable? VERY! ...but here I am today on the other side of healing with so much gratitude, strength,and lessons. Instead of focusing on the discomforts and hardships of 2018, let us remember the year we lived, learned and LEVELED up… with or without Ciara's dance.

Speaking of Ciara she made a comeback and added to the Black Girl Magic and Black Boy Joy that flooded 2018. I still get chills when I reflect on Beyonce's Coachella performance and the fact that Michelle Obama wrote the #1 selling book of 2018 with BECOMING! My sister Siobhan Bent became an author too and co-wrote the book 13 Steps!! Jada, Willow, & Gam opened up our hearts with the Red Table Talk. Meghan Markle and her mom sprinkled melanin all over Buckingham palace...
We could not stop dancing in 2018. Ding Dong and the ravers crew made Dancehall NICE again! Mi nuh tiyad YET fi fling, genna bounce, and lebeh lebeh. @iamzoie had EVERYONE twerking on Fridays… Aliya Janell went on tour, and both lucian & vincy music dominated the soca airwaves and carnival waistlines...
and last but not least, we cannot discuss 2018 without the historical, box office breaking, Michael B Jordon shining, vibranium oozing, BLACK PANTHER!!!!
Some of my personal favourite moments in 2018 were:
The Surprise Party my family through for me TWO weeks after my birthday!
I am still shooketh and can't believe they pulled it off! Look at my cake ya'll!
My Babies SMASHING their waltz on Breakfast Television and at their annual gala!
I am the dance program coordinator for the Trust 15 organization. They provide youth in the Rexdale/North Etobicoke area with programs that promote and facilitate positive behaviour, creative expression, and cooperative working skills. Love my babies!!! The team was challenged with the task of learning the waltz for the annual gala. Not only did they SMASH the appearance we did together on Breakfast Television (Watch HERE) but they DELIVERED on show day and brought me to tears! That evening we all elevated together.
Aug. 3rd: The day went in this order Spice interview on CP24 --> Spice appearance for Tweed, Shakera and friends attend Friday Night Mas night parade at Ontario Place → 4 hours sleep → Caribana 2018 at the Exhibition.
I can't put this day into words. The Carnival Spice calendar was full and so was my heart! The team and I worked, filmed live interviews, and played mas twice! I'm still sore… but oh the memories

Power of Success Conference where I met THE Tony Robbins
Tony Robbins knows my name all! This is probably THE WORST picture of me but I don't care. This day shifted me at my core.
Having been in the carnival scene for over 10 years, I've seen and experienced so many memories and great lessons. However, on December 29th, 2019 I announced that I will no longer be taking any carnival entertainment bookings or teaching any Carnival Spice drop in classes. Watch the full video to LEARN WHY HERE)
Although a tough decision, it's also very freeing! I embrace all the new opportunities flowing my way and will continue my work in developing aspiring artists of color and on a professional platform where their spirits, beauty, and talent can shine. But best believe if Machel or Bunji calls and says they need me in Trinidad to perform, I WILL BE THERE - FEATHERS IN HAND!
Culture is so important to me, and Carnival Spice allowed me to express that. We celebrated Carnival Spice's 5th birthday, website relaunch, and first company audition in 2018. Even had a repost from Kes the Band for my choreography to their smash single HELLO (Watch Here - it's at 15, 000 views! ). When I founded the company, I had no idea that it would be what it is today. From festivals, to birthdays, to weddings, the SPICE could be found all over the GTA and your social media timelines. The connections that have blossomed among the #SpiceFam members is also a major highlight; I can't express how heartwarming it is to see my clients and team members bond both in and outside of class. I look forward to what's next for the Carnival Spice community.

SENDING YOU LOVE & LIGHT! LET US USE THE TOOLS WE LEARNED LAST YEAR TO MAKE 2019 THE BEST YEAR YET!


Xoxo & Wakanda Forever,

Shakera