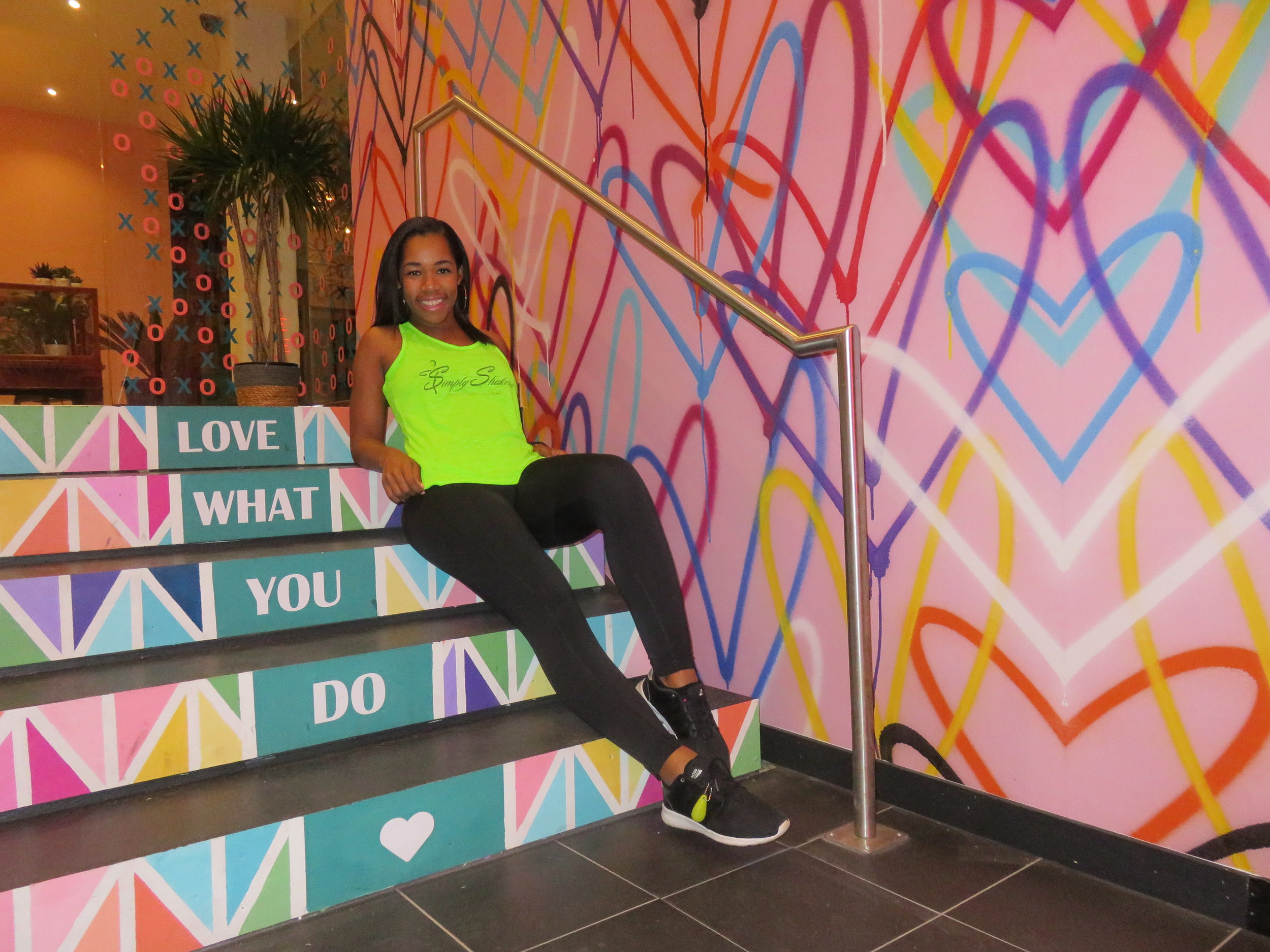 Identifying your passion pillars allows you to live life a more intentional life. They can include your gifts (things your born to do, given by God, what's naturally to you), talents (things you chose to do, areas you're trained or educated in), Values (areas you hold at high regard), and/or interests (things that bring you joy).
I am grateful to have transformed my passion pillars into a business, a lifestyle, and a source of inspiration for others. Whether it's your first time visiting my page or you have known me for years, you may have guessed that my passion pillars are Dance, Fitness, and Culture. Learn more in MY STORY about why these areas are so important to me.
Passion is a powerful feeling that translates into intense enthusiasm or excitement towards something. That something can include love for a particular activity, great emotion for another individual, or an interest in an idea or cause.
Passion unlocks action.
It enables us to have self-confidence, trust ourselves and to take the risks!

Others can feel passion in you - that's how strong it is!
Passion empowers us to overcome challenges and obstacles. Whether real or imagined, with passion you will overcome these challenges and obstacles and see the world as a place of infinite potential.
Pillars in this context are things rooted in the core of who you are and provides support for other areas.

Through my Passion Pillars, my goal is to bring joy to the lives of others. I would also love for you to establish your own passion pillars too!
Start by considering areas you're strong in:
Are you always sketching designs, graphics, comics etc. on napkins?
Are you the friend everyone goes to for Life advice? Tech advice? Health Tips? Relationship help?
Perhaps you were like me and could dance before you could walk? What activity have you loved to do since you were a child? Or rather what activity have you had a growing love or appreciation for?
Does the work you do prompt results for others?
Now, use the statements below to help discover your passion pillars by filling in the (x) with the areas that immediately come to your heart or mind for each statement. Is there an area or thing that shows up more than once? Add it to your list. When making your final list of passion pillars I recommend selecting ONE, THREE, or a maximum of FIVE!
______X_____ is something I would do every day if given the opportunity.
______X_____ is something I could make a living from but would be open to do for free!
______X_____ is something that I utilize to be of service to the world.
When I practice/do ______X_____ I feel challenged to be better version of myself.
Ever since I could remember, I could be found ______X_____ .
SENDING YOU LOVE & LIGHT!


Xo,

Shakera